Blocked Drains – Clear and Repair
Blocked toilets, sinks, baths, basins and showers unblocked in no time!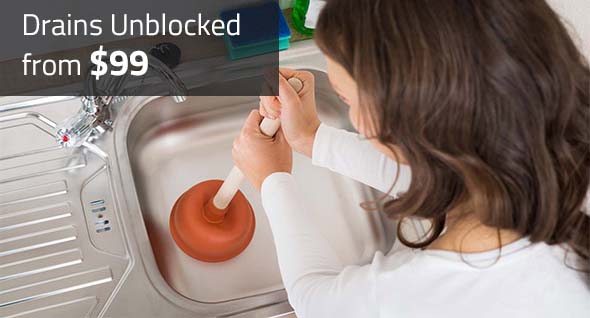 Concerned you have a blocked drain? Don't leave things to get worse, call our professional plumbing team today and we can quickly assess how critical things are.
For fast and comprehensive clearance of blocked drains, contact Xceptional Plumbing today on 1300 975 862.
Contact us
Common symptoms of a blocked drain:
Toilets very slow to drain away
Audible gurgling from plumbing system
A nasty smell or odour
Sewerage or other discharge, overflowing outside
All of these indicate that you have a blockage, and they may present very quickly.
The simple things to know about block drains:
They generally won't unblock by themselves
They can get worse - very quickly
Blockages will normally cause an overflow - somewhere
Clearing and reparing your blocked drain
As there are many potential causes for a blocked drain, we use a range of different types of equipment to examine, clear and then repair blocked drains.
The simple blockages are cleared with plunging or pressure pumping, whereas the more difficult blockages may require mechanical clearing with a sectional sewer machine or water Jetter system.
CCTV equipment is then available to confirm what caused the blockage and, whether there is any damage that requires further works to prevent reoccurrence.
Call our blocked drain plumbers today
Call 1300 975 862 for prompt and professional service.
We'll clear and repair your blocked drains quickly and professionaly.
Enquiry / Quote Request
Contact us to today for prompt service.