About Xceptional Plumbing Moorabbin
Xceptional Plumbing enjoys the backing of a large commercial plumbing company which has been operating in excess of 35 years. This allows Xceptional Plumbing to draw on additional resources as and when required, to ensure we can provide the widest range of services and maintain our professional standards.
Headquartered in Moorabbin and co-located with Blue Ribbon Plumbing (commercial plumbing contractor), we are well positioned to service the South East of Melbourne.
Xceptional Plumbing holds all appropriate industry qualifications and is a proud member of the Masters Plumbers Association.
Online Customer Portal - simPRO Service Management Software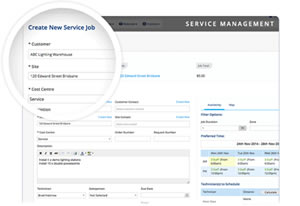 Todays market requires speed, efficiency and transparency – as "time is money" and "information is gold". Your time is critical in this, so using the simPRO operating suite, we can provide you direct access to our system. Via an Online Client Portal – specially password protected for you – you can log and monitor your service requests.
Enquiry / Quote Request
Contact us to today for prompt service.