Hot Water Service – Replacement and Repair
Emergency Hot Water Repairs Bayside Suburbs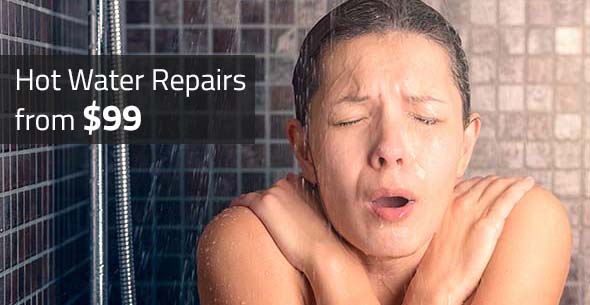 The hot water service is the quiet heart of every home – reliably delivering hot water on demand. That is of course… until it fails.
If you have woken to a cold shower and have already checked that the power and pilot light are working, then call us – as you have an issue.
For fast hot water repairs call our emergency plumbers 24/7 - 1300 975 862
Contact us
Emergency Hot Water Repairs Bayside
Hot water services are designed to be very robust and worry free – so if they stop working, then there will be something wrong.
Tell tail signs of a problem with your hot water system:
steam coming from the system

strange sounds from the unit

a pool of water around the base of the system
If you see any water spraying from the unit – take care, as it may be hot!
Hot Water Faults Repaired FAST
The experienced plumbers at Xceptional Plumbing will be able to quickly establish the fault and provide you options for either a repair or replacement. If a hot water service repair is possible, then this will be completed on the spot – subject to the availability of parts.
Hot Water Systems Replaced in 24 hours
If a hot water service replacement unit is required, then we can provide guidance on the best type of unit for your needs – with a wide range of model and price ranges to choose from. We have strong relations with a number of suppliers, so we can normally have it installed and operating within 24 hours.
Regardless of what the problem is, delaying a call out may do further damage – with either water damage or further damage to the unit.
So, if your hot water service is giving you the cold shoulder – contact us now!
Enquiry / Quote Request
Contact us to today for prompt service.
Enquiry / Quote Request
Contact us to today for prompt service.
All major brands supported: